As we're diving headfirst into summer, it seems as though each day is a little bit warmer than the day before. Depending on where you live, this can mean spending time outdoors relies on putting up with scorching, sticky weather, which can often be downright unbearable.
Summer is the season made for exhilarating adventures and heartwarming vacations. Generally speaking, you don't have to worry about poor weather conditions making the roads unsafe for travel. Additionally, kids are out of school, so it's the perfect time to take an extended trip.
While it's easy to see why travel is so popular this season, the soaring-high temperatures are often a drawback, though it's something that most RVers are willing to put up with. After all, they can easily lounge underneath their awnings, create additional protection with their RV shade rooms, minimize heat transfer with RV shades and visors, or blast the heat away with the AC.
However, if you're looking to spend some quality time outdoors or are simply seeking an escape from a current heat wave, you can always utilize your mobility. After all, there are summer destination options that stay relatively cool and comfortable all year long.
To help you out, here are a few destinations in the great NorthWest to consider the next time you need to chill out: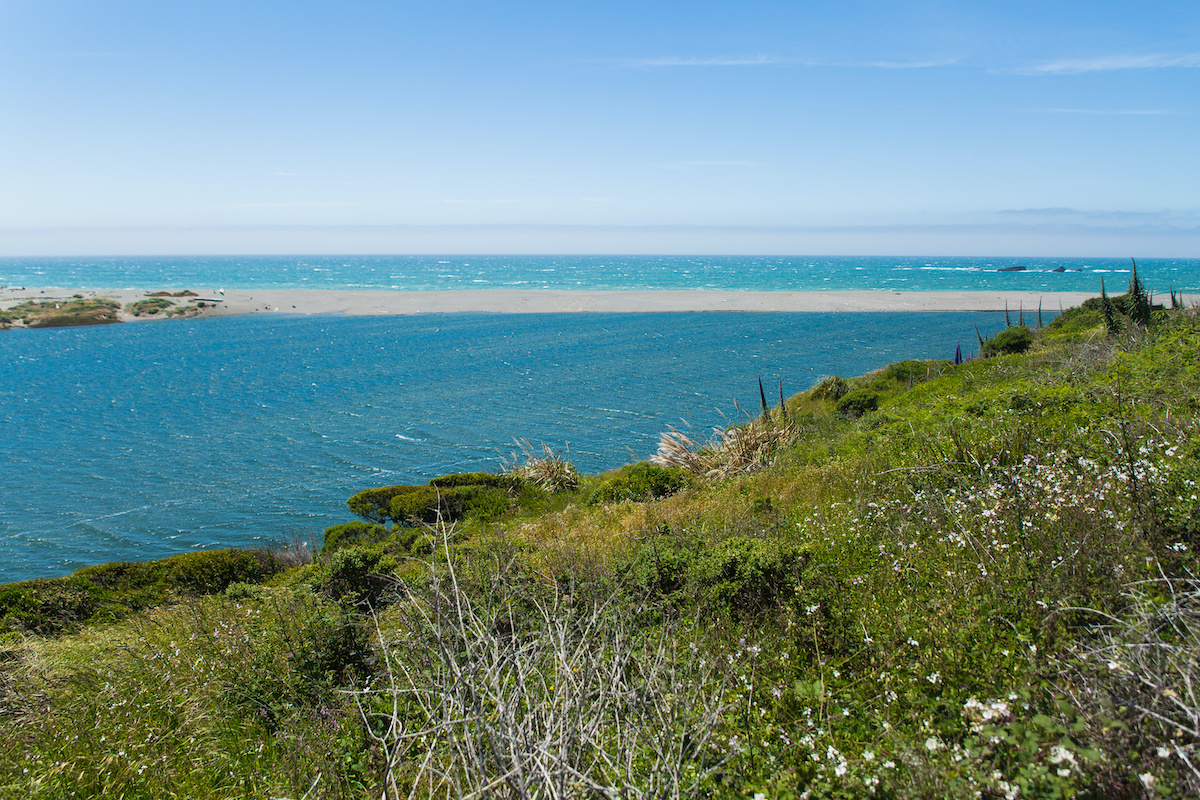 Gualala, California
Gualala, California is a hidden coastal gem located three hours north of San Francisco in the gorgeous Mendocino County. With averages in the summer staying within the low-to-mid 60s, Gualala is a perfect destination if you desperately need a break from the sweltering heat.
The breathtaking natural beauty of ocean waves gracefully splashing large ocean rocks is a sight and sound that anyone who loves the sea will enjoy. With only a tiny population (less than 2,100 people were reported in 2010), this small town is perfect for anyone who is looking to escape distracting city noises and enjoy true peace and quiet.
What is there to do?
For fun, you can walk the gorgeous beach trails or hike the river bluff (wildlife watching is a common activity here), visit the local art galleries, kayak or canoe down the Gualala River (rentals are available), or visit the Pygmy Forest at the nearby Salt Point State Park. If you're a golf fan, you can check out the Sea Ranch Golf Links golf course, an 18-hole Scottish-style golf course.
Where to stay?
If you want to simultaneously be close to the charming Gualala River, have close access to stunning sea views, and be surrounded by the regal Red Wood forest, the Gualala River Redwood Park is a great option. Campsites can easily accommodate most RVs, but the website says to call ahead if you have a fifth wheel to make sure they can fit your rig into one of the open spots.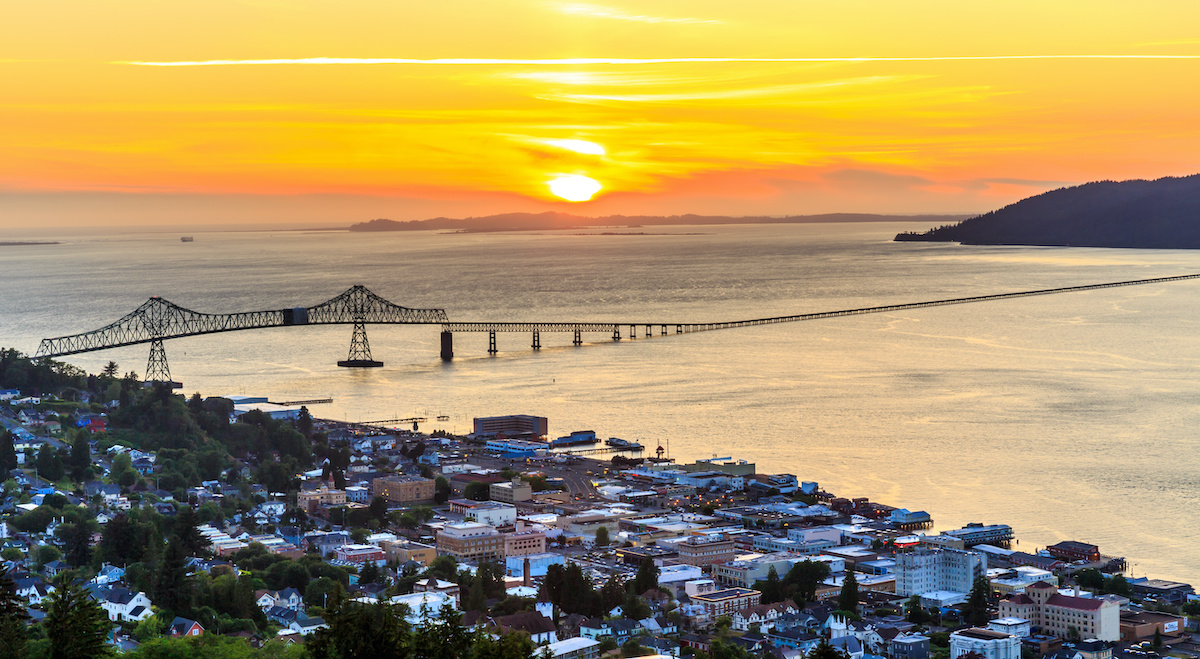 Astoria, Oregon
The Oregon Coast is an RVer's dream. With countless small oceanside towns, stunning state parks, charming forest trails, and beautiful ocean beaches, this part of the United States is a majestic sight to behold.
While you really can't go wrong with any coastal town in the Beaver State, Astoria is an especially unique and charming area. As far as climate is concerned. Astoria is known for staying nice and cool, with temperatures generally remaining in the 60s all summer long.
What is there to do?
For being a small town with a population under 10,000, there is certainly no shortage of things to do in Astoria. Those who have a penchant for locations rich with historical sites will especially love this town. Astoria is the oldest settlement west of the Rockies, and it's where Lewis and Clark spent the winter of 1805-1806.
The town has many options to showcase its historical wonders, including many museums, the Lewis and Clark National Historical Park, the famous Astoria Column, and even preserved buildings from the 1800s.
The famous movie The Goonies was filmed in Astoria, allowing visitors to see firsthand where many of the famous scenes took place.
If you want to spend time outdoors, there are outlets for pretty much any activity you can think of: river walking, hiking, biking, kayaking, scuba diving, paddling, and golfing.
Where to Stay?
The Lewis and Clark Golf & RV Park is rated highly online and is only a few miles from downtown Astoria. It can accommodate big rigs (up to 90ft) as well as 30, 50, and 100 amp services. Reviewers online seem to agree that it's a clean and quiet RV park/golf course with a great view.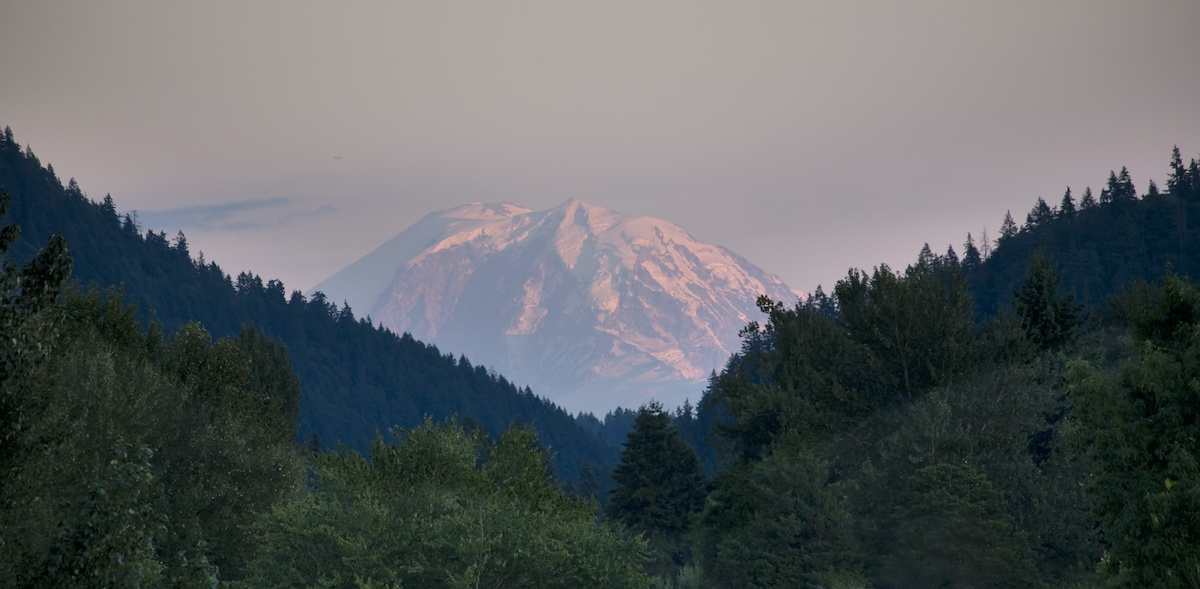 Issaquah/Seattle, Washington
Issaquah, Washington is a perfect destination if you're looking to balance your vacation with equal measures of outdoor activity and city fun. Located just 25 minutes away from Seattle, you'll have easy access to city activities while enjoying being right next to Squak Mountain State Park.
While the temperatures can occasionally rise to the high 80s, the climate usually sits at a comfortable spot in the high-60s to mid-70s, which is perfect for someone wanting to enjoy slight summer warmth without the discomfort.
What is there to do?
When in Issaquah, you can check out the gorgeous Squak Mountain State Park, a nearly 1,600 acre recreation area. With 13 miles of hiking trails and lovely creeks, streams, and trees, it's a great way to get outside and nature watch for the day. The Seattle area also has quite a few other state parks in close proximity, so you'll have no shortage of excuses to spend time outdoors. If you're feeling extremely adventurous, the city also offers paragliding opportunities.
While there are opportunities to dine and drink right in the city of Issaquah itself, you'll most likely want to take advantage of being only about 15 miles from Seattle. There are also bus services to downtown Seattle.
Visit the famous Space Needle, shop around Pike Market Place, visit the Museum of Pop Culture, bask in the creations of Chihuly Garden and Glass, explore downtown–the options are endless. The city also has tons of unique events going on in the summer, so look at some event calendars before you plan your trip.
Where to stay?
Blue Sky RV Park sits at the bottom of Tiger Mountain, offering its guests a beautiful, picturesque environment. They offer full hookups, 30 and 50 amp service, high-speed internet, and room for slide-outs. This RV park has quite a few long-term tenants, so visitors tend to make reservations far in advance. If it's full, you can check out the Issaquah Village RV Park, which is another campground in the area, or visit other surrounding areas, such as Bellevue.
Have a Cool Vacation!
Hopefully these locations give you an idea of where to go if you're in dire need of visiting somewhere that's not approaching the triple digits. Take these suggestions, or simply use them as inspiration of where you can go to beat the heat.
No matter where you are or where you travel to, Carefree of Colorado has all of the RV shade products you need to keep cool and comfortable
Happy Travels!