Available in XL Sizes
Available with Any Fabric
Matches your Patio Awning or Slideout Awning
Available with any weatherguard protection

NEW! FLXguard
FLXguard is the latest innovation from Carefree. This patent pending lightweight yet highly robust weatherguard offers the same protection properties of more expensive, heavier metal wraps but at a fraction of the cost.

Available in XL Sizes
If your window measures more than 36″ tall, you'll need SL XL window awning. They come with 30″ arms and have a full 45″ extension to provide maximum shade for the largest RV windows.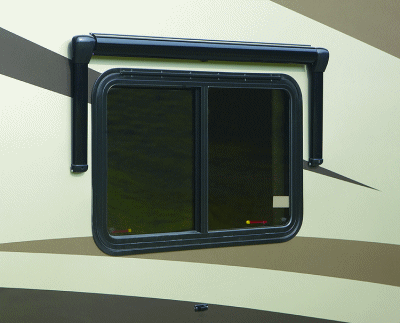 Sleek Profile
When closed for travel, the SL Window Awning offers a sleek profile that blends in with the RV window.
---