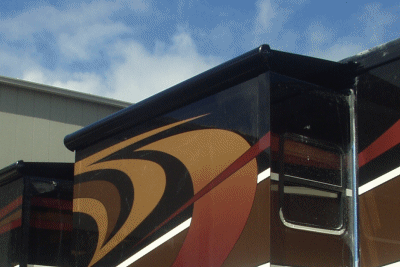 Ascent
---
The Ascent is the newest innovative slide awning addition to the Carefree line with many added features and benefits:
Performance… Improved pitch provides the industry's best rain run off.

Style… blends smoothly with the coach wall, the Ascent matches all other Carefree styled products for a uniform look throughout the RV.

Quality… Fast and accurate installation. All mounting hardware concealed for a clean finished look.

Value… The Ascent room mounted roller helps protect the value of your investment by drawing debris away from your coach! Available in standard and extra long (XL) models.

Removable hinged cover feature means easy access for cleaning and service. Invented by and exclusive to Carefree of Colorado.

Hardware colors include white and black.

Available in three fabrics: acrylic, polyweave and vinyl.