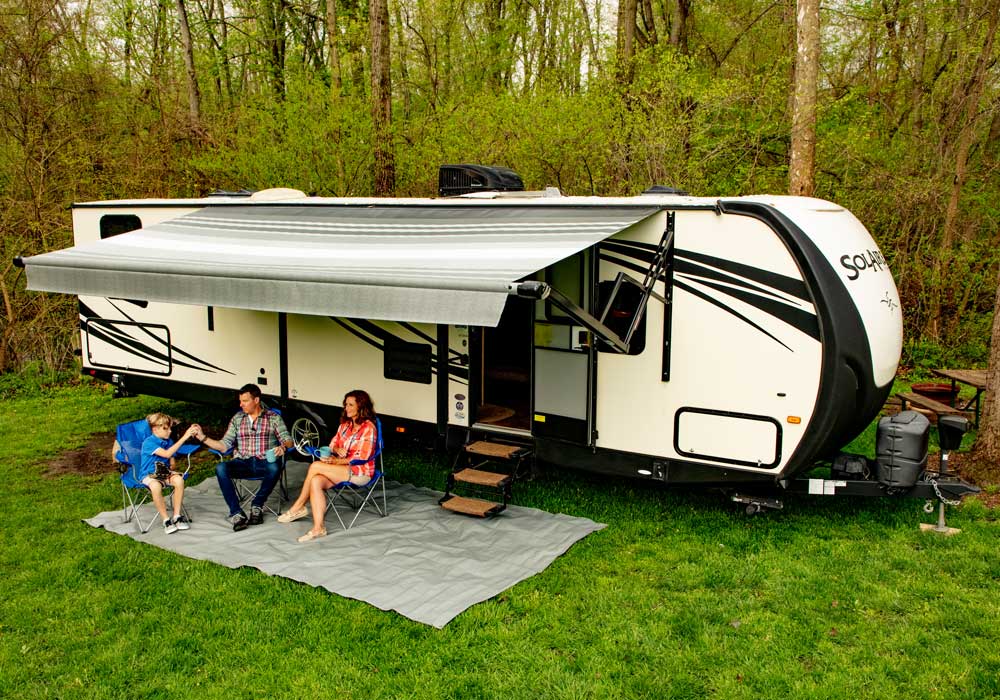 Altitude
---
"Coolest" part of any RV
Altitude introduces a new high in awning intelligence and style. This advanced, new aged awning helps set your RV apart from the crowd with features you might find on much higher priced products, plus features found exclusive to Carefree awnings.
Technology that grabs your attention
Today's RV owners enjoy entertainment, connectivity and technology that simplify RV living. So we loaded the Altitude with leading-edge technology to reshape the idea of a cool RV patio.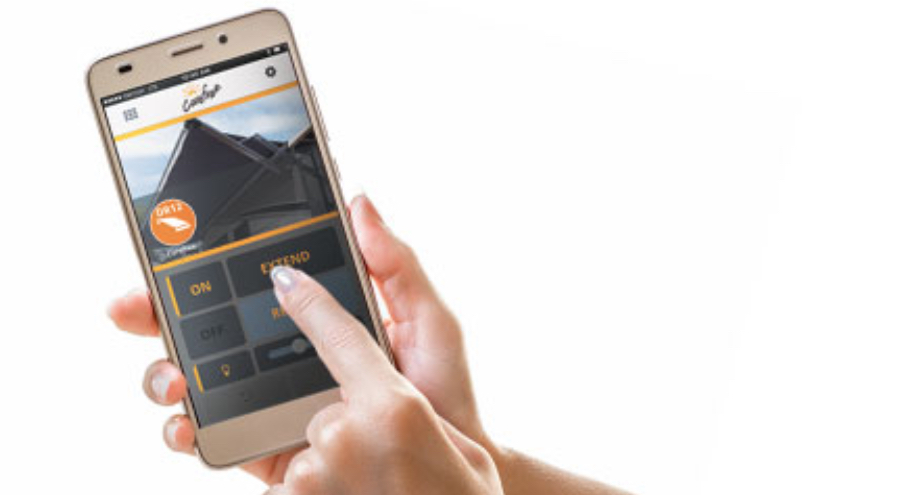 Carefree Connects™
Wireless Awning Control System
Carefree Connects enabled remote control
and motion sensing for your awning.
Features:
Awning Extension and retraction
LED lighting on/off/dimming
Motion sensor sensitivity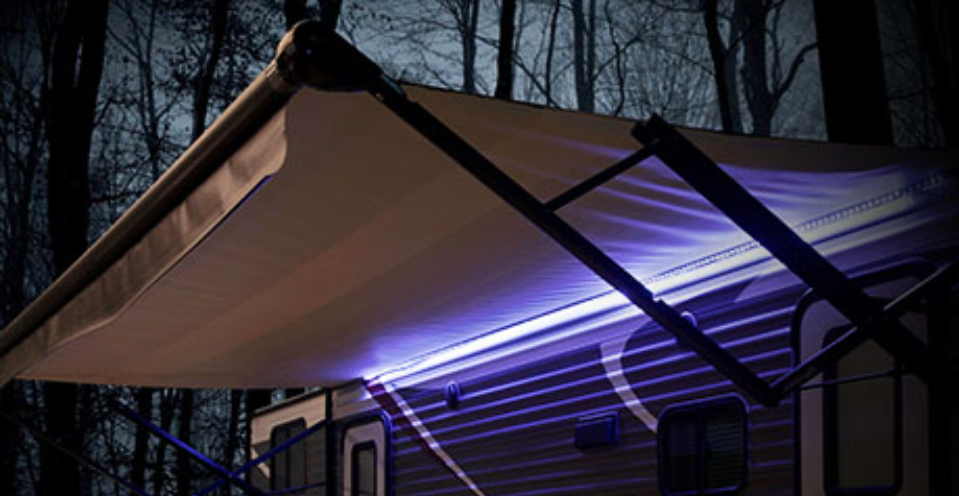 Bright LED Lighting
Light Up Your Night
Bright LED lighting
to illuminate your RV patio
Features:
Mobile App controlled
Dimmable: Control your ambiance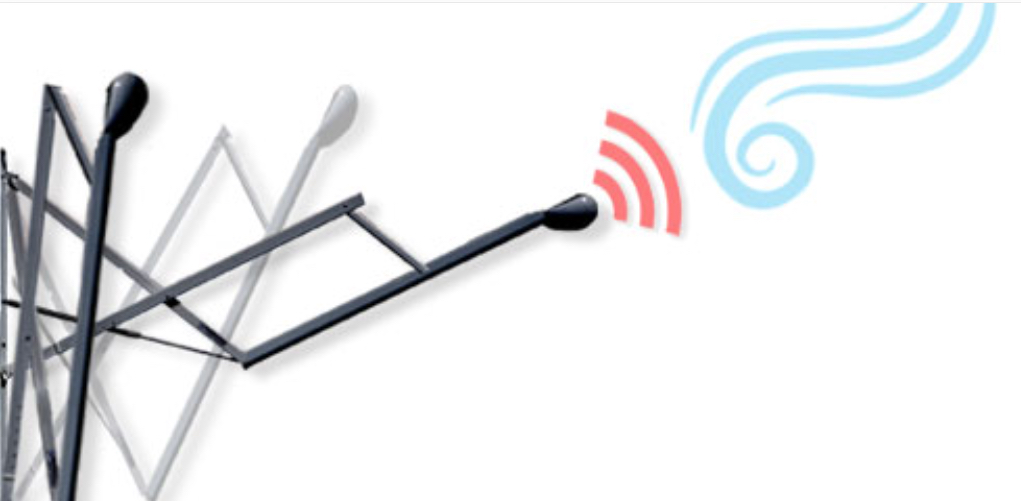 Advanced Motion Sensor
Motion Detection for optimal control
Protect your awning from the elements.
Wirelessly!
Features:
Awning Extension and retraction
Adjustable Sensitivity
Mobile App Compatible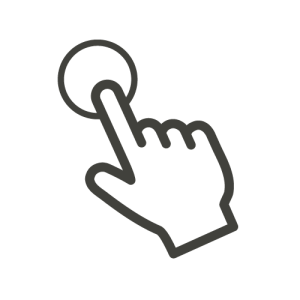 Single-Touch® Operation
The Compass will fully extend and retract with just a touch of a button! Let the awning do all the work while you setup or clean up your campsite!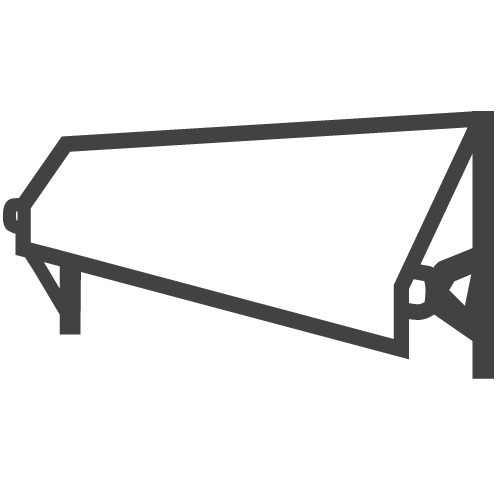 Exclusive Pitch Adjustment
A Carefree exclusive, adjust the pitch of each awning arm independently while the awning is closed! Perfectly setup your awning before you open it!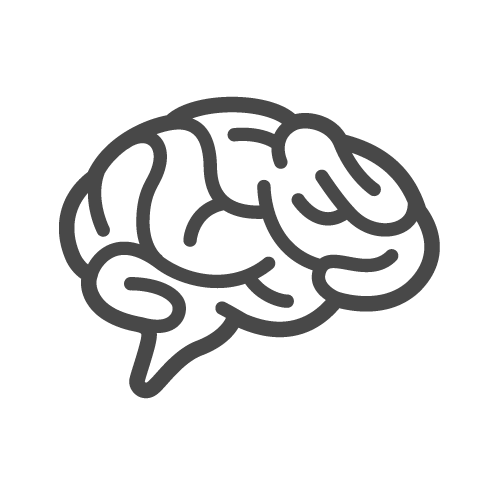 Memory Pitch
Another Carefree exclusive, the Compass will self-level and retract and when it deploys again it returns to the same pitch every time! Set your perfect pitch and forget it!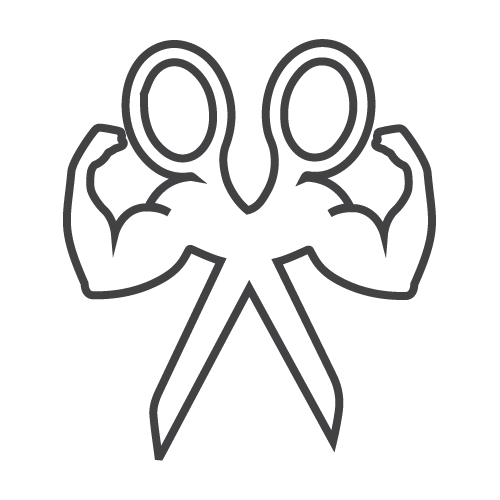 Scissor-Arm Technology
The Compass is engineered for maximum strength and durability. Using exclusive Carefree Scissor-Arm Technology to increase stability and rigidity in the awning arms.