Our first "Getting to Know Carefree's Customers" blog post comes from Carefree customer, James Callahan. James is the owner of Rune Wines, a solar powered off-grid winery located in Sonoita, AZ that was started in 2013. James came to Carefree looking to replace the old awning fabric on his Airstream and we were able to provide him a great acrylic canopy to enhance his awning. Read below to find out about James' RVing lifestyle and how he is using his new Carefree awning.
Tell us about your company, Rune Wines
We specialize in crafting Rhone varietal wines from vineyards all across Arizona. At the core of our business is the dedication to natural processes in winemaking. We utilize wild yeast for our fermentations and have a "hands-off" approach, letting mother nature do most of the work on her own. We have an outdoor tasting room with great views of the Sonoita landscape and are currently working on completing our main tasting room building. Every wine we produce has its own unique story and we strive to bring that through in our finished product.
What type of Rver are you? (E.G. Full-Timer?, Weekend Warrior?, Snowbird?)
Full-Timer! I live in my Airstream RV at my property in Sonoita, AZ.
What type/brand of RV do you own?
A 1974 Airstream Sovereign Land Yacht 31′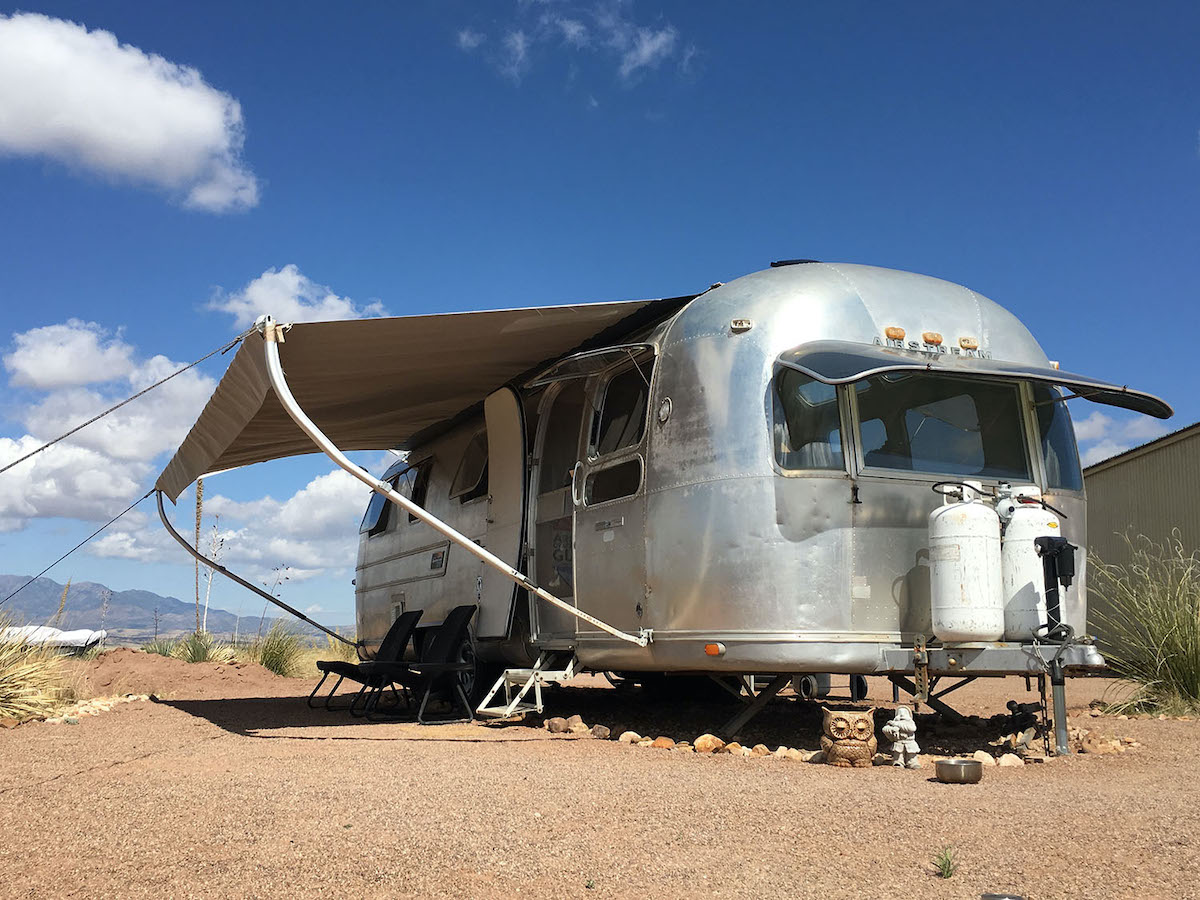 How long have you been RVing?
I have been RVing since I was a boy!
Who usually accompanies you during your travel adventures?
I mostly travel solo these days but every year I meet up with my family in San Clemente, CA to camp at the beach!
Where is your favorite place to travel?
I love getting out to the beach as it can get hot in Arizona. For a closer trip, I really enjoy taking the rig up to Lees Ferry, AZ for some fly-fishing action!
Any other information about your RV or your RVing habits that you would like to share?
I completely gutted and remodeled the Airstream that I live in while my house was for sale in 2013-2014. Once the house sold, I became a full time resident in the Airstream.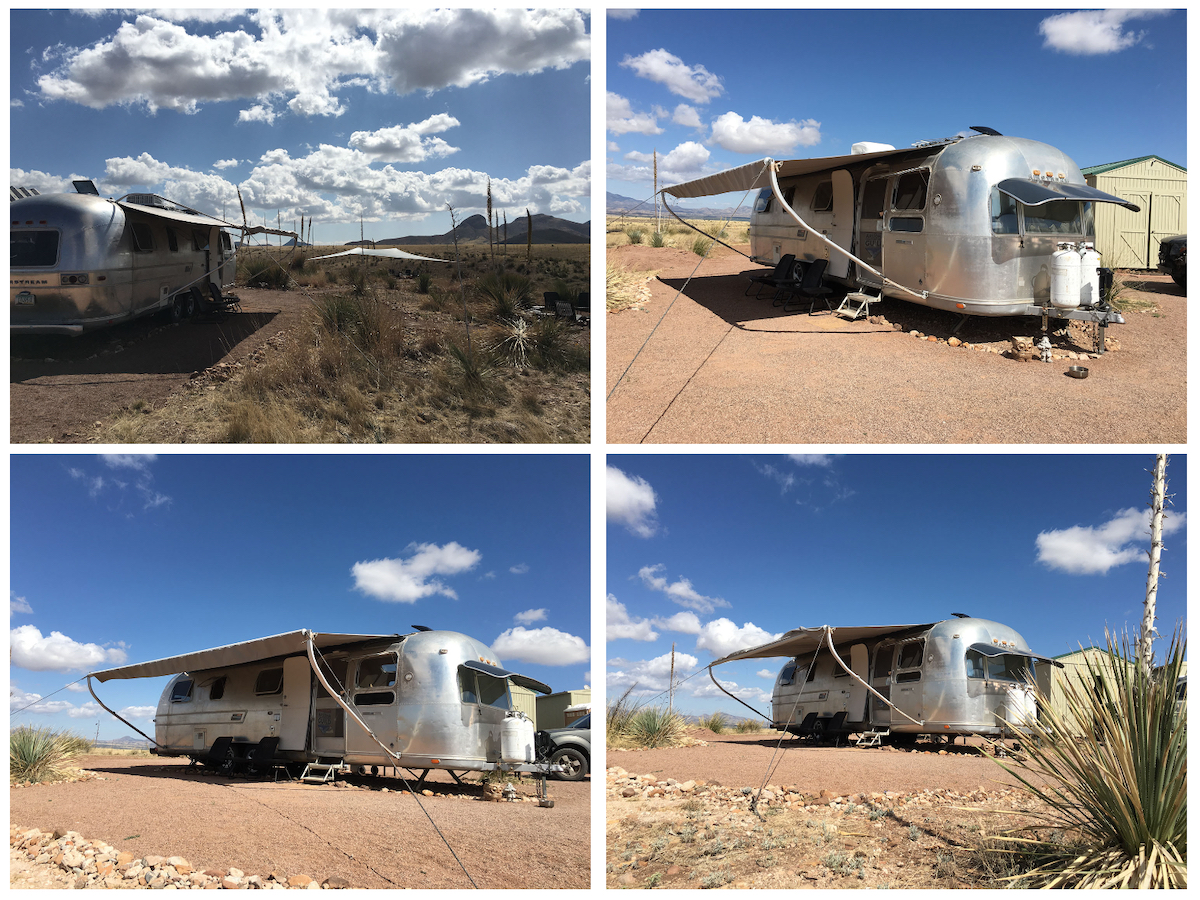 How did you hear about Carefree of Colorado or how long have you been a Carefree customer?
I heard about Carefree through PPL Motorhomes website. I used them to buy my appliances and figured I would give carefree a chance to help with my awning project.
What Carefree Product did you purchase?
I purchased an acrylic awning fabric to fit my Dometic 8500 series canopy that was in very poor condition.
What made you choose Carefree instead of dometic?
I chose carefree because of their unique solutions to my predicament and their great customer service.
Carefree of Colorado would like to say thank you to James Callahan of Rune Wines for his contribution to our "Getting to Know Carefree's Customers" Blog Series. It is customers like you that make RVing what it is. Enjoy your Carefree Acrylic Fabric and enjoy the shade in Arizona!
Do you have a Carefree of Colorado product story that you would like us to feature on our Getting to Know Carefree's Customers Blog Series? Please email Carefree to tell your story or to get more details. Happy Camping!