February is coming to a close, which means spring is near in sight, a welcome prospect after many states have been hit by frigid blizzard after frigid blizzard. While winter is still making its bitter presence known, now is the perfect time to start daydreaming of warmer days and begin planning your first spring RV trek.
Spring is a magical time of the year for travel. The bustling tourism is mild compared to summer months, many areas boast weather that finds the perfect balance between cool and warm, and the blossoming foliage invokes an alluring sense of colorful invigoration.
While there are numerous states where spring travel is optimal, California is especially ideal, as it offers something for everyone. Between quaint wineries, majestic mountains, and regal beaches, California has been long been known as a favorite spring break destination for good reason.
There is no shortage of destinations that will leave your senses thrilled in the Golden State, but if you need a few ideas of where to plan your next adventure, these three amazing locations will not disappoint:
Napa Valley, California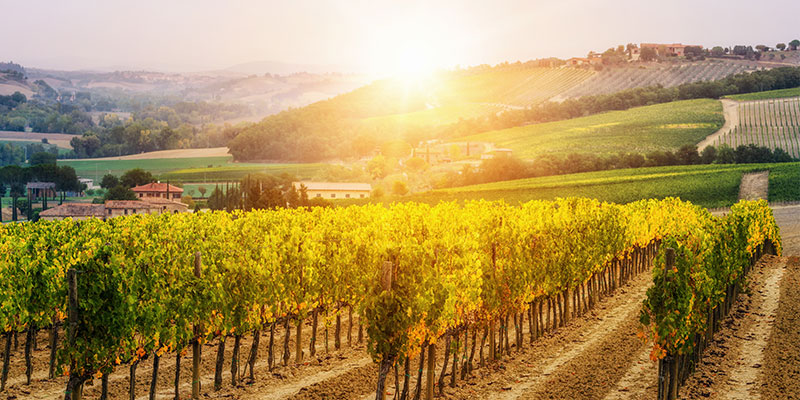 If you love the idea of pairing together world-class wine, picturesque scenery, and gourmet cuisine, Napa Valley is truly a dream come to life. Comprised of over 400 wineries and encompassed by some of the most charming small towns you could ever lay your eyes on, this world-famous location offers a multitude of opportunities to experience California's quintessential easygoing reputation.
Wine Tours, Food, Shopping, and More
Wine tours, including train tours, are as abundant and diverse as you can imagine, allowing you to find the exact experience you want. When you're not visiting whimsical wineries, you can enjoy delicious cuisine, indulge in various spa options, shop one-of-a-kind boutique clothing and jewelry vendors, discover local art shows, and stay active with the many nearby hiking trails.
Less Tourism, Mild Weather
Summer and fall are the busiest times of the year, so if avoiding pique tourist season is your goal, spring offers a warm, beautiful alternative. That being said, holidays and weekends are often still bustling, so you'll want to make your reservations in advance.
The weather is often mild in the spring, averaging between the 60s and 70s during the day. While it can be a bit wet this time of year, it's worth it to see the mustard and lavender plants adding playful colors to the surrounding areas.
Lodging and Transportation
When it come to RV parks, there are a few options that are in walking distance to downtown attractions, though there are shuttle and taxi options available as well, helping to ensure all those who enjoy wine country experience both a safe and an enjoyable trip.
If you've never been to Napa Valley before, it can be hard knowing how to start planning your trip. The multiple small towns all offer countless options for food, wine, fun, and lodging. To assist in your trip planning, this in-depth guide easily breaks down what there is to do and see.
Yosemite National Park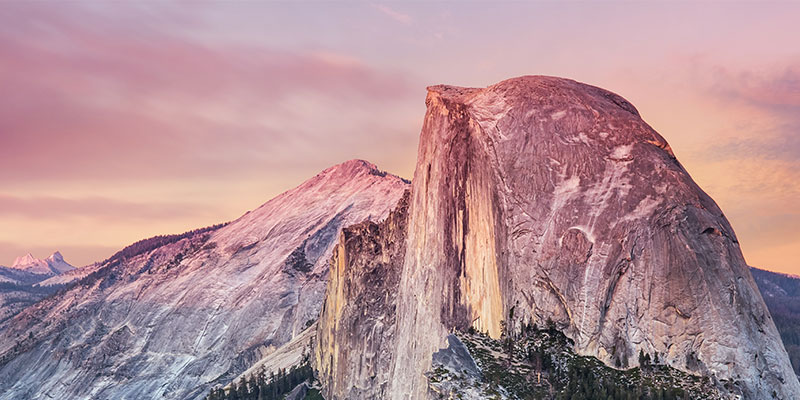 Even those who have never been to Yosemite National Park have most likely heard of it. Famous for its diverse wildlife, jaw-dropping waterfalls, fantastical sequoia trees, and breathtaking drop-offs, Yosemite is a remarkable symbol of natural beauty.
Fewer Tourists and Wait Times
Because it's such a famous location, summer months can be exceptionally busy. Trails are often overly crowded, traffic gets backed up, parking is severely limited, and campgrounds are fully booked. The swarm of tourists often results in delays getting into the park entrances that can last an hour or longer.
While spring can also be rather busy, especially on weekends and holidays, it's often less congested, resulting in easier accessibility and reduced wait times. Another perk about visiting this time of the year is that the weather tends to be cool and comfortable compared to the usually hot summers.
Gushing Waterfalls
Fewer areas of the park will be open due to snow in the spring, but it's worth the trade off to witness the larger-than-life waterfalls. During spring, Yosemite's famous waterfalls become gigantic in nature due to the melting snow. The awe-inspiring display of the this coupled with the blossoming of the park's many wildflower species makes for a truly spectacular sight to behold.
Reserve Campsites Early
There are multiple campgrounds in Yosemite National Park that allow RVs (though hook-ups are not available), but there are rules listed on the website as to which ones require reservations and when first-come first-serve campgrounds are available.
If the campgrounds in the actual park are all full or you want to enjoy the luxury of hookups, there are many other campgrounds outside of the park. Here is a list highlighting some of the best options. Keep in mind that free shuttles are offered if you park in Yosemite Valley, and some campgrounds offer shuttle services as well.
Santa Barbara, California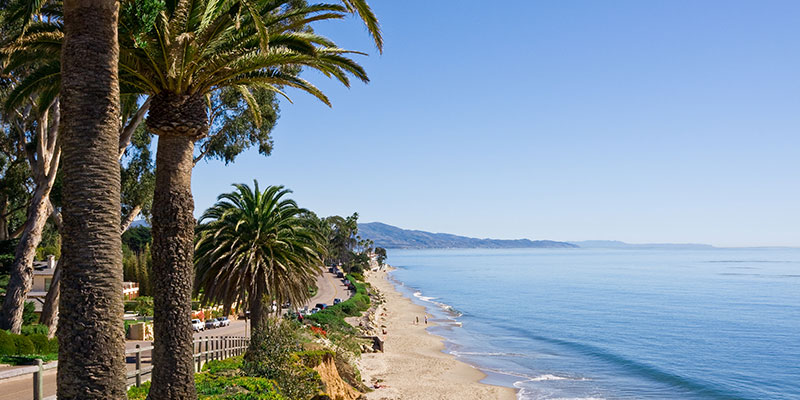 If you want to enjoy authentic coastal California vibes while experiencing a beautiful, vibrant, bustling city rich with culture, Santa Barbara is a perfect location.
Mountain and Ocean-Related Fun
Outdoor enthusiasts get to enjoy the perks of having access to both the mountains and the ocean. The Santa Ynez Mountains are nestled in the Los Padres National Forest and offer up a variety of hiking trails that will showcase striking views of the city and the ocean.
For those who prefer water-based activities, it's easy to find beaches to surf, paddleboard, or kayak on. You can also make it an easy day at the beach by lazing around or playing volleyball.
If you want to go out on the open sea and spot some magnificent wildlife, you can take advantage of one of Santa Barbara's famous whale watching tours, as it's common in both early and late spring to spot the enormous creatures.
Fresh, Diverse Food and Quality Wine
When it comes to food and drink, Santa Barbara boasts an eclectic taste. Regardless of cuisine, the food is known for being especially fresh since the area has access to fresh produce year-round. The cuisine is diverse and acclaimed, offering Mexican, seafood, and BBQ as some of the local favorites, and if you want to try variety, you can always opt to take a food tour. The city is also making its own name in the wine world, as it's becoming more recognized for its high quality and diverse selection.
Mild Weather and Prices with Seaside Camping
Springtime offers mild and pleasant weather, with days averaging in the 60s and 70s, and because summer is the prime tourist season for the city, rates will be more affordable and crowds will be thinner.
Santa Barbara Sunrise RV Park is the only RV park actually situated in the city, but there are many campgrounds and RV parks located right outside of it, with many located right on the beach or offering direct beach access.
Stay Cool and Comfortable This Spring with RV Awnings
Whether you decide to visit one of these three locations directly or they've inspired you to seek out your own California springtime road trip, hopefully you're ready to start waking up your traveling spirit and embracing the many advantages of springtime travel.
No matter where you'll be journeying towards, the sun and warmth will be out soon, so make sure you're prepared to stay shaded and comfortable. Browse Carefree of Colorado's extensive line of RV awnings and shade accessories to help add style to your RV while impeccably enhancing your outdoor leisure area.